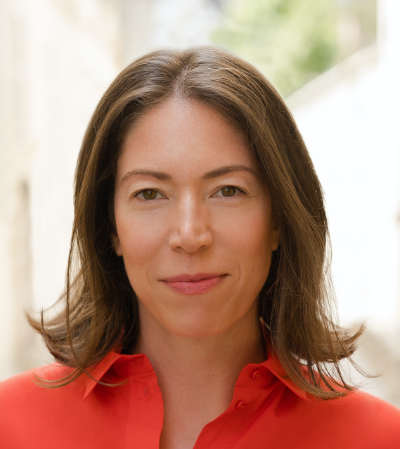 There are several people named Julia Langbein and I am at least three of them.
I was the one that did comedy in New York in the early aughts, and also wrote viral blog The Bruni Digest (if you know, you know).  I've since written about food, travel, and art for lots of places, including Gourmet, Frieze and Artforum.
I am the same person who got a PhD at the University of Chicago in 2013 and then held a research fellowship at Oxford.  I swanned around in a black gown and wrote a book about comic art criticism in  nineteenth-century France called Laugh Lines (Bloomsbury Visual Art, 2022).  Through that project I got very interested in the representation of aging and old age and I was a research fellow at Trinity College Dublin, working on a Wellcome Trust-funded project called Framing Ageing.  I'm co-editor of a book of the same name which will be out from Bloomsbury in 2024.
My debut novel, American Mermaid, was published by Doubleday in March 2023 and the New York Times called it "sublime," "very funny" and "riotous" and the AP called it "hilarious," and "shrewd and sardonic." If you like to laugh while thinking, give it a whirl.
See, that's already a bunch of people.  So it seems plausible perhaps that I'm ALSO a German lady who specializes in European transnational integration but that's actually a bridge too far.  I'm NOT that lady! She seems nice, I wish her well. I hope she doesn't mind that my high school alumni newsletter recently included a picture of her.
I hope this has been helpful.  In general, if you want to know if a particular Julia Langbein is this Julia Langbein it helps to ask, "Is she, like, getting at serious truths but also being a little bit ridiculous?"
OK, carry on.